Tips To Choose The Best Health Supplements Your Money Can Buy.
Here is a quick guideline to choose and decide the best supplements. Senang je pon nak pilih supplemen..jom baca entry nie..semoga bermanfaat untuk semua..
1. Make Sure the multivitamin or health supplement has a GMP claim.

The best multivitamins follow a "good manufacturing process" or GMP guideline. A GMP stamping means the manufacturers followed an enforced industry standard to meet a certain quality. Maknanya pembuat ikut prosedur..nak pastikan produk yang dikeluarkan tu selamat, bersih, tidak mendatangkan kemudaratan kalo makan.
2. Look out for synthetic ingredients

If the manufacturer did not use ingredients such as cyanocobalamin, then there is a good chance that only naturally derived Vitamin B12 was used, and a much higher chance of the rest of the ingredients being from good quality too. Sintetik ni maknanya dorang campurla chemical sini campur chemical sana..pas tu..puffff..dapatkan satu bahan lain..Menarik kan tapi tak best la..sebab bahan bukan natural..
3. Choose brands with natural multivitamin claim.

It's best to cross-check this claim with the ingredients for extra assurance. You can also look up the ingredients in the internet if you are not sure what they are. Korang kalo google mesti jumpa punyalah...banyak jer supplemen guna bahan semulajadi..contoh macam Shaklee ni ha..Shaklee guna natural ingredient (psst..agaknyer sebab tu mike nie glamer kott)
4. Check expiry date
It's a fact that products which use natural ingredients have a less lengthy shelf life compared to their synthetic counterparts. This is mainly due to the lack of preservatives and other baddies in the products. Kalo tak der bahan chemical..cepatlah expired..macam donut yang kiter buat sendiri dengan donut dalam pek..kalo biar terdedah..agak2x yang mana jadi keras kejur..xsedap dulu...mesti yang kiter buat sendiri..kiter kalo masak mana nak guna chemical..
5. Consider the pricing

It can be said that cheaper brands are almost certainly junk multivitamin supplements. More expensive brands are more likely to be of higher quality. This might not hold true always, but most of the time. In other words, dont get too excited over cheap health supplements that toy on your desire to be healthy! Mahal mungkin berbaloi..bagi contoh macam kat bawah nie..ader yang boleh tahan sampai 7 bulan tu.. memang berbaloi la kalo beli..
Why should we take supplement?
In general, children and adults might benefit from taking one multivitamin per day. A multivitamin helps provide a consistent source of the necessary vitamins and micronutrients which is not always achievable through one's diet. The utmost important, most Malaysian loves to eat food for taste..hehehe..yummi babe..roti canai..nasi lemak..satay.. teh tarik..this lead to unhealthy lifestyle..That why we need to consume supplements. Supplemen bagi pastikan kiter dapat sumer nutrien penting..kata nak jaga kesihatan kenalah berusaha sikit..
credit to: Family circle March 2014.
Bagaimana nak order ?
Anda cuma perlu hubungi saya dan saya akan uruskan pesanan anda dengan kadar segera.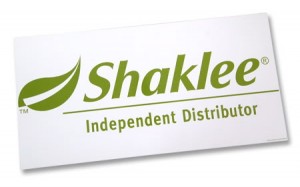 SID 924682
Fb: norhidayah johari
Fanpage: http://www.facebook.com/sunofguidance.blogspot.com
Email: raudhah.aurikel@gmail.com
Phone: 012-2974491
Kawasan COD: Putrajaya