OMEGA GUARD : Protect your heart, brain and joint.
According to the Centers for Disease Control and the American Heart Association (AHA), heart disease—specifically coronary artery disease—is still the number one cause of death of men and women in the United States. And while it was once considered a man's disease, today more women than men die from heart disease. And unfortunately, at least 100 million Americans have one or more risk factors for heart disease.
To reduce the risk of heart disease, the AHA recommends eating two servings of fish rich in omega-3 fatty acids each week. But most Americans eat fish only three times per month or less. Moreover, there are growing concerns about unsafe levels of contaminants such as mercury and lead that are now commonly found in many fish.
OmegaGuard delivers a full spectrum of ultra-pure, pharmaceutical grade omega-3 fatty acids, which studies show help support healthy heart, joint, and brain function.
is made with a proprietary multistep molecular distillation process for the utmost purity and potency.

Contains all seven omega-3 fatty acids, including EPA and DHA

Contains natural fish oil derived from small, cold-water fish

(sardines, mackerel, herring, anchovies) not from fish liver oil (excessive intake of fish liver oil will cause toxic).

3 times more density than cod liver oil, it is the source of the most natural healthy EPA, DHA, ALA.

Delivers more EPA and DHA than selected brands

No cholesterol

Smaller size for easier swallowing
Most manufacturers use high pressure distillation method to extract fish oil, however this method not only destroy some of the nutrient, it is also not able to filter heavy metal content. Shaklee employ ultrapure pharmaceutical grade latest technology – triple molecule filtration and low pressure distillation process to extract the purest and most natural Omega-3 fish oil, t

o ensure purity and potency, the fish oil in OmegaGuard undergoes a process, which:
Concentrates and refines the omega-3 fatty acids

Removes lead, mercury, arsenic, cadmium, dioxins, and PCBs, and other contaminants

Reduces oxidation and formation of trans fats

Minimizes odor and fishy aftertaste
Why cold water sea fish?
In the 1970s, a Nobel Prize Winner American scientist discovered a secret: Eskimos living in different environment did have different health conditions.

Eskimos living in Greenland of Denmark catch fish for a living: coronary heart disease is almost none, no asthma, psoriasis, high blood pressure, diabetes. However, Eskimos living North America are hunters and meat are their main food; the high cholesterol diet has caused a lot of coronary heart disease.

Further research discovered the truth about cold water fish: Sea water fish highly contain unsaturated fatty acids i.e. EPA and DHA that can lower blood fats, suppress the accumulation of blood platelet and delay the formation of thrombus, treat asthma and skin allergies effectively.
Who should not take fish oil?
Fish oil lubricates the blood vessel which will thin the blood for smooth blood flow and delay the thickening of food. Therefore, patients going for surgery and pregnant women going to labour are not recommended to consume fish oil.
How to order ?
Contact me and i will immediately process your order.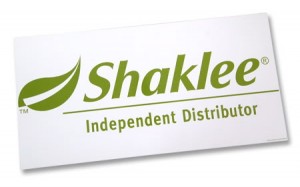 SID 924682
Fb: norhidayah johari
Fanpage: http://www.facebook.com/sunofguidance.blogspot.com
Email: raudhah.aurikel@gmail.com
Phone: 012-2974491
Kawasan COD: Putrajaya